Gift Items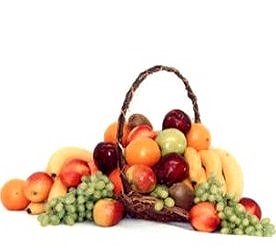 Gift and Fruit Baskets
Gift baskets of luscious fresh fruits are always in style and are appropriate for almost any occasion, anytime of year! Please call our shop direct to personalize and to place an order for this product.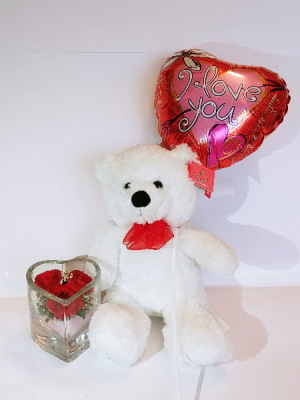 Forever Roses #HCS1
Forever Roses arranged in sealed glass
Not only is this one of a kind, this roses arrangement also last forever. Made from REAL ROSES, picked at their most beautiful prime, then preserved & vacuum sealed in this air tight glass bowl to last an eternity. This will be the best gift to express your affection. Our collection has 15 styles and each is unique in its vase, arrangement, and color. Get it while it is on the shelve!
Flowers convey a message that cannot be put into words. ARIA FLORIST of Vancouver, BC provides a variety of fresh, fashionable floral designs to ensure that your gift is one of elegance and beauty.
When you're looking for a unique hostess gift, token of appreciation or just a surprise to brighten someone's day, let ARIA FLORIST customize and deliver one of our many fun, decorative & luxury gifts! We create dazzling presentations that are sure to please for any gift-giving occasion.
Gift baskets of gourmet snacks and fresh fruits are always in style and are appropriate for almost any occasion, any time of year! Need a gift for a "hard-to-please" person on your list? We can take your special requests and design a custom basket filled with gift items, food and snack favorites ~ personalized especially for your friend or loved one.
To get your custom gift items, come by and see ARIA FLORIST - your local Vancouver, BC florist.
PLEASE REMEMBER THAT EACH SELECTION IS CUSTOM MADE AND SUBSTITUTIONS MAY BE NECESSARY. WHEN YOU ORDER CUSTOM DESIGNS THEY WILL BE PRODUCED AS CLOSELY AS POSSIBLE TO THE PICTURE.